Jason Caston
Author of The iChurch Method & Director of Digital Media at Daystar TV
"For years, Nils has been speaking, teaching and inspiring churches and organizations on how to effectively utilize Social Media as a ministry tool. His continued expertise and desire to use social media and numerous digital technologies as ways to advance the gospel is unparalleled. Nils not only is he a leader in the church tech space but he is also an innovator in how this space will continue to grow well into the future."
Joel Southerland
Executive Director of Evangelism, NAMB & Pastor, Peavine Baptist Church
"Nils Smith is at the forefront of social media marketing. He's not just up-to-date; he stays on the cutting edge of what works and what doesn't. Whatever content he is putting out - blog, podcast, social media posts or this resource- you need to get it."
Terry Storch
Digerati Pastor, Life.Church & CoFounder, YouVersion
"Nils is one of those gifted leaders and strategist that sees what others don't, and has the ability to continually make those ideas a reality."
Chris Emmitt
Lead Pastor, Mountain Lake Church
"I have known and worked with Nils personally for nearly a decade. He is one of the smartest and most forward thinking people I know in social media. I highly recommend reading this resource, and allowing Nils to speak into your church."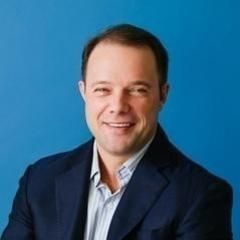 William Vanderbloemen
CEO and Founder, Vanderbloemen Search
"I used to say that if anyone calls themselves a social media expert, that they are not. But for the last 10 years, Nils has proven me wrong. He has been at the front of every cutting edge in the industry. There is no better authority on social media and the church than Nils. This resource is a must for any church that is serious about thriving in the future."
Houston Clark
Co-Founder and Principal, Clark
"I first met Nils at a conference where he was introducing the value of social media to a group of eager to learn pastors in California. He has an amazing gift for concisely sharing both the why and how of the topic."
Church Leader,

I love you. I've sat in your seat and know how hard it can be. Over the past decade and then some I've seen social media continue to grow and the ministry opportunities are greater today than they've ever been. The reality though is that what worked 10 years ago when I was a Social Media Pastor doesn't work today. What may have worked for you on social media even in recent years is likely no longer seeing the same results. The good news is that wherever you are when it comes to social media, there are incredible opportunities right in front of you!

I spent 100+ hours studying MrBEAST's content, interviews and learning his strategies and want to share those learnings with you condensed to just 1 hour. I hope you'll commit to joining me from this webinar and unpacking these lessons together. I take your time very seriously and promise not to waste it if you commit to joining me for this free webinar.

Nils Smith
Got questions? Send us a message!